Cow Hollow Laundromat and Cleaners
3107 Pierce Street, San Francisco, CA 94123
Tel. 415-345-8145 or 415-205-4736
Open everyday 6 a.m. to 10 p.m.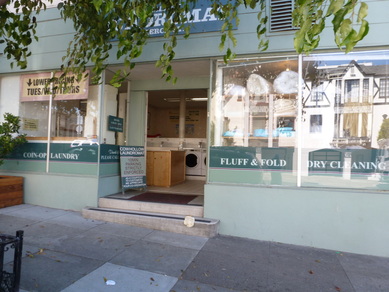 Serving the Marina and Pacific Heights districts of San Francisco since 1991.
Conveniently located at 3107 Pierce Street, flanked by Pacific Heights on one side and the famous Marina district on the other.
This is a state-of-the-art laundry facility with a great selection of machines from manufacturing companies like Maytag, Speedqueen and American Dryer Corp.
We have machines that are small and efficient for small loads of wash and large machines that thoroughly clean large items such as comforters, pillows, rugs, and large loads of dirty laundry.

Neighborhood's clean and neat laundromat, professionallly attended for most part of the day, is equipped with most modern machines and almost always in working condition.

Our Drop-Off service includes Wash and Fold, Finished Laundry, Dry Cleaning and Alterations making it a true One Stop Cleaners.
Our high standard of Cleanliness, Quality and Service makes it the best for its size in this affluent neighborhood.
---